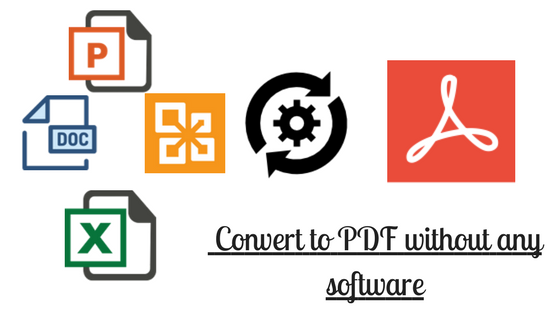 Hello, Friends. Today, I will be sharing with you a very easy way to convert your Ms Word/Excel/ Powerpoint file to PDF format without using any software.
So let's get started,-In order to convert your office files to PDF format, either we will purchase software or use the shareware version of the software for conversion.
The Shareware option has its own limitation and in case we go for the online options, no doubt it will get the work done for you, as there are many sites offering you that option, however, there is a risk associated with the confidentiality of the document uploaded on their web servers.
What if, we have a middle way out to achieve this, without losing on confidentiality and easing the overall process also, making our lives a bit easy.
I will be sharing with your steps, wherein we will make the conversion using a plugin for PDF conversion.
Steps Involved :
1) Download the plugin from here. It is safe to download from this place.
2) The installation will hardly take a minute.
3) Once the installation is complete, open your Ms-word/ Ms Excel.
4) Write some content and after that, go to File >> Save As option, you can also use Alt+F, A option(HotKey)– which will directly bring you to the "save as file" popup window.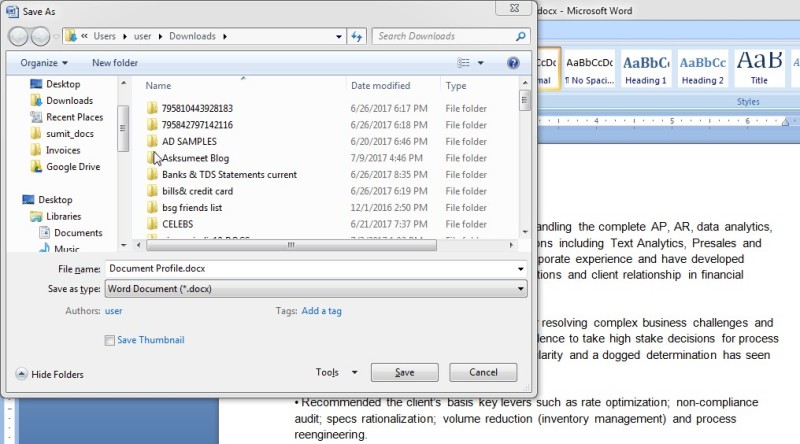 5) Next, below the "File name" option, is the "Save as Type" Option. Here, you will find the option to save as a PDF file.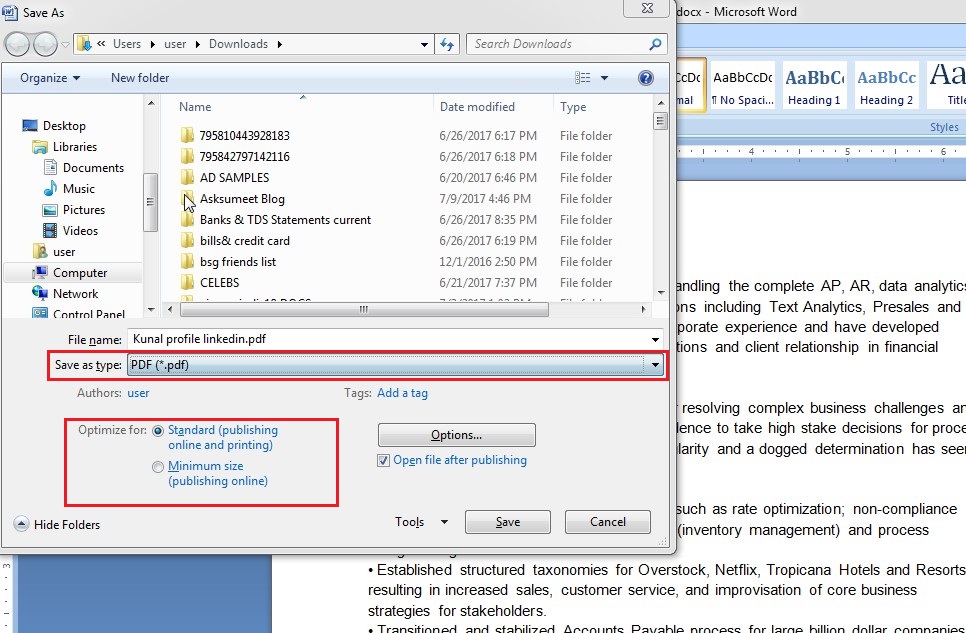 6) Select the PDF file option, below that, you have another option for file optimization, with two categories. You can choose the second option, to reduce the file size for online publication, else leave it to the default mode.    
The options tab should also be left to the default mode unless you necessarily need to make customization in the final converted document
7) Finally, Click on the SAVE button, to convert to PDF format and save yourself from the tedious conversion process. :)))))
Note :
The plugin will work for Ms-Office 2007 (Ms. Word/Excel/PowerPoint). I haven't tried this for other Ms-Office applications and other versions. You can search for that, the plugin should work for other applications too.
The plugin is installed for MS Office 2007, It is not tested for Office 2010 and later versions.
However, If you search online, there should be a plugin for Office 2010 version also.